LYNCH, DESIMONE & NYLEN, LLP, is one of Boston's premier law firms specializing in the areas of business litigation, real estate valuation and land use. Our expertise includes eminent domain litigation, tax abatements, federal and state environmental and regulatory law, and permitting and zoning. Our principals have extensive experience in business litigation, real estate law and land use disputes. In addition, we have extensive experience in electric utility valuation matters, including those involving both fossil fuel and nuclear generation facilities.
We represent both large and small property owners throughout New England in cases involving environmental and valuation issues. Our clients include national, regional and local businesses, national electric power generators, developers, institutional owners, asset managers and municipalities. Our firm is involved with properties ranging from signature office buildings, office and R&D parks, apartment complexes, hotels, shopping centers, electric generating facilities and vacant land to special purpose and environmentally impacted sites. In addition, the firm represents a variety of charitable organizations, such as hospitals, museums and cultural organizations in connection with property tax exemption and valuation issues.
Leadership
John M. Lynch
Partner
John M. Lynch has been an attorney in private practice for over three decades. He is primarily engaged in commercial litigation with an emphasis on real estate valuation for tax abatement matters.
Full Bio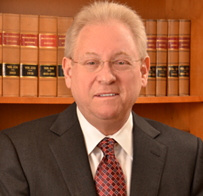 Ernest P. DeSimone
Partner
Founding Partner Ernest P. DeSimone has been a trial lawyer since 1975 and concentrates his practice in eminent domain litigation on behalf of landowners throughout the Commonwealth of Massachusetts.
Full Bio
Richard A. 'Chip' Nylen, Jr.
Partner
Richard A. "Chip" Nylen is a founding partner of Lynch, DeSimone & Nylen, LLP, Boston, MA specializing in practice of land use; local, state and federal environmental and regulatory law.
Full Bio